After recent Facebook bickering and allegations that we more or less deserve black-market infringements – rude yet halfway right – since we have no old-school metal designs officially licensed or available anymore, we've decided to act on advice. We contacted savvy Parisian friend Valnoir, who swiftly came up with the following nostalgic fabrications, inspired by the '90s "kvlt" culture of Xeroxed fanzines and demo-tapes: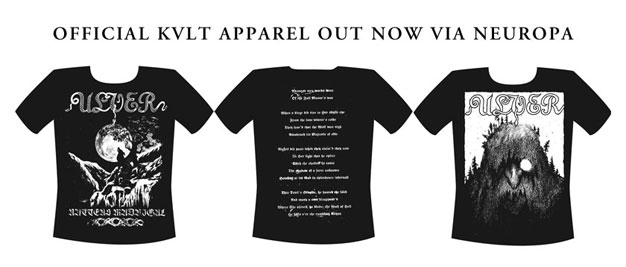 Design by Valnoir |

Metastazis

2013 | Click image to enlarge



These shirts are 100% official and can be ordered now, from Neuropa. A couple more designs to follow shortly.




---


ULVER GOES WOODSTOCK

Our Live at Roadburn – Eulogy for the Late Sixties concert capture from last year is now at hand via Roadburn Records.

This was our pre-release party for the commemorative album Childhood's End, which we had just sewn up when we received the invitation from Roadburn. A one-shot psychedelic blowout or perhaps some sort of karaoke for our vestigial veterans; felt quite invigorating after the doom and gloom of the last few years. We gathered the guys who were involved in the album sessions and rehearsed the songs a couple of days before travelling to Tilburg. Not in total control, but that's the spirit. Haywire lycanthropy.

The vinyl comes in a limited run of 1000 double-LPs available in three colours:

Gold (100 copies)
Black (600 copies)
Black with white splatter (300 copies)

There are options to buy all three colours at a discount, as well as bundle deals, including t-shirt, CD version etc. Get it here.

Etherwaves here (Bandcamp) or 320 kbit/s directly from us (Ulver shop).

Thank you for your continued support. Much appreciated.

Ulver, Oslo, April 12 2013.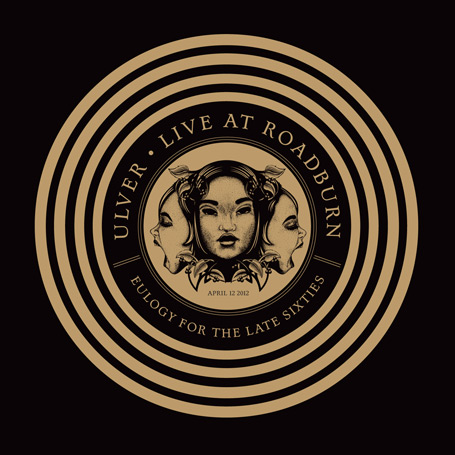 See HISTORY for past words and images, our WEBSHOP and BANDCAMP for music.